At Boulder Smile Design, we're dedicated to our people, from our patients to our dental professionals. We care for our community by offering exceptional dentistry and customized experiences, all within a state-of-the-art dental facility.
Boulder Smile Design is dedicated to changing the way our patients feel about the dentist by providing an unmatched level of quality care to our patients in Boulder, CO and beyond. Ready to join a team dedicated to dentistry done differently? Boulder Smile Design is now hiring!
Available Openings:
Dental Hygienist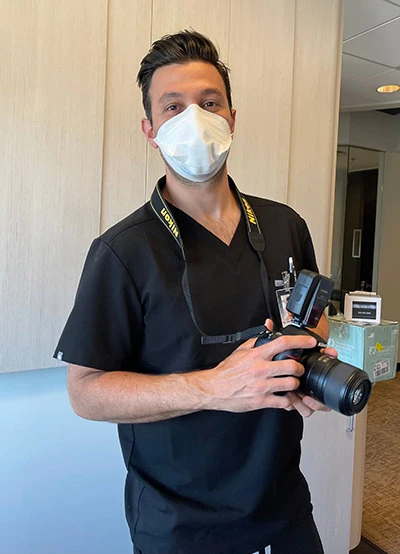 Boulder Smile Design is currently seeking an experienced Dental Hygienist to join our team in our Boulder location! We are a private, non-corporate dental practice specializing in Cosmetic and Restorative Dentistry. We are looking for a Rockstar Dental Hygienist who is eager to go beyond insurance-driven hygiene to promote and develop optimal oral health programs for your patients. We are hiring for a full-time position but we are willing to hire part-time for the right candidate. Hourly compensation is available, but experienced providers can earn significantly more on a hybrid compensation model
Requirements:
2 or more years experience as a dental hygienist including soft tissue management
current License and CPR Certification
basic knowledge of dental insurance, treatment planning, and scheduling
Experience using state-of-the-art equipment, such as an iTero scanner (or willingness to learn)
Understanding of the Oral Systemic Connection and integrating education into patient care. In addition, you will be working in an environment with state of the art technology that is always evolving to provide the most current and effective care to our patients.
Ensure patients feel as comfortable as possible before their examination
Our hygiene team is dedicated to creating the ultimate patient experience and they take no short cuts when discussing oral health. Our hygienists are comfortable with presenting and enrolling treatment as well as scheduling patients before they leave the operatory.
Benefits include: Health/Vision Insurance, 401k with company match, PTO, paid holidays, and monthly team incentives to name a few. Visit our website and social media pages to learn more about our practice. As a team, we strive to achieve great company culture and provide the type of office you look forward to coming to work each day. If you are looking for a team that feels like family, we'd love for you to join us!
Compensation:
Boulder Smile Design offers employment opportunities that promote professional, personal, and financial growth. We work extremely hard to provide our employees with continuous professional development and a supportive work environment. WE VALUE YOUR WORK-LIFE Balance! These are just a few reasons why a career with us is an investment in your future.
Competitive Compensation
Continuing education
Health Insurance
Generous Incentive system
EARN at the TOP of your Profession!
Job Type:
Salary:
Benefits:
401(k)
401(k) matching
Dental insurance
Employee assistance program
Employee discount
Flexible schedule
Flexible spending account
Health insurance
Health savings account
Life insurance
Paid time off
Professional development assistance
Retirement plan
Tuition reimbursement
Vision insurance
Dental Assistant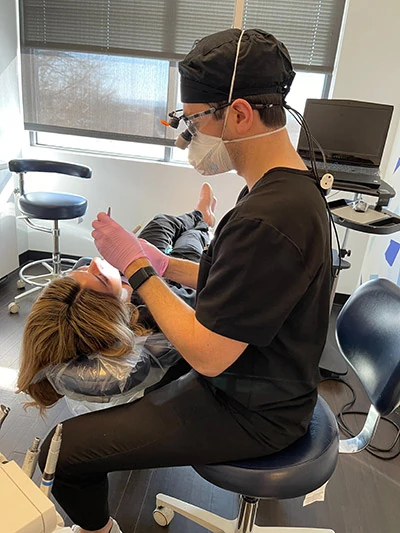 We are looking for an enthusiastic, positive dental assistant and team member who will make our office even better. Ideally you are driven by success and providing the highest levels of care for your patients. Dental assistants should be well-organized with great attention to detail. You should be able to follow instructions and respect dental office regulations. We want you to be skilled in providing direct or indirect patient care and able to make office procedures as smooth as possible. Are you our new rockstar?
Responsibilities:
Welcome patients in the dental office
Prepare patients for treatments or checkups ensuring their comfort
Select and set up instruments, equipment and material needed
Sterilize instruments according to regulations
Assist the dentist through 4-handed dentistry
Provide oral hygiene and post-operative care instructions
Keep the dental room clean and well-stocked
Schedule appointments
Maintain accurate patient records
Skills:
Proven experience as dental assistant
Knowledge of dental instruments and sterilization methods
Understanding of health & safety regulations
Ability to perform regulated non-surgical tasks like coronal polishing is a plus
Good computer skills
Excellent communication and people skills
Attention to detail
Well-organized and reliable
High school diploma; graduating from dental assistant school is preferred
Additional certification or training is an asset (e.g. EFDA)
Job Type:
Salary:
Benefits:
401(k)
401(k) matching
Continuing education credits
Dental insurance
Employee discount
Employee mentoring program
Health insurance
Health savings account
On-the-job training
Opportunities for advancement
Paid sick time
Paid time off
Paid training
Professional development assistance
Profit sharing
Retirement plan
Tuition reimbursement
Vision insurance
Front Office Coordinator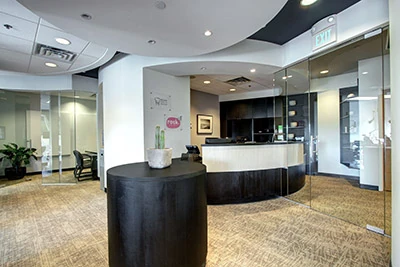 We are looking for an insurance coordinator and receptionist to join our dental practice team. You will act as the 'face' of our company and ensure visitors receive a heartwarming and safe welcome. You will coordinate all front desk activities including calls, appointments, insurance billing, and guest services. You should combine a pleasant personality with a dynamic professional attitude. Our ideal candidate can deal efficiently with complaints, financing for patients, answering questions, scheduling appropriately, and has a solid customer service approach. Ultimately, you should be able to ensure our office provides professional and friendly service to our customers. If you don't have experience, we will train you!
Responsibilities:
Train, supervise, and support office staff, including hygienists, dentists, and assistants
Schedule shifts
Ensure timely and accurate customer service
Handle complaints and specific patient requests
Troubleshoot emergencies
Monitor, stock, and order office supplies
Keep updated records of office expenses and costs
Ensure company's policies and security requirements are met
Skills:
Proven work experience as a treatment/insurance coordinator
Thorough knowledge of customer service, office management, and basic bookkeeping procedures
Proficiency in English (oral and written)
Excellent communication and people skills
Good organizational and multitasking abilities
Problem-solving skills
High School diploma; additional certification is a plus
Knowledge of OpenDental is a plus; we can train if you aren't familiar
Job Type:
Salary:
Benefits:
401(k)
401(k) matching
Dental insurance
Disability insurance
Employee discount
Flexible schedule
Flexible spending account
Health insurance
Health savings account
Life insurance
Paid time off
Professional development assistance
Retirement plan
Vision insurance
To apply to any of the above positions, please email us at bouldersmiledesign@gmail.com or call the office at (303) 442-6142.