We are your local Boulder, CO dental practice, devoted to restoring and enhancing the beauty of your smile using conservative, state-of-the-art procedures!
At Boulder Smile Design, our success is built upon a foundation of trust, created by treating our patients both as unique individuals and as a part of our family. Because we understand how uneasy some patients may feel about visiting the dentist, we always want to provide relaxing and positive experiences. Our entire team is dedicated to providing excellent, personalized service, and making every visit as comfortable and pleasant as possible. To protect our Boulder community, we exceed the required cleanliness and sterilization standards for dentistry.
Thank you for allowing us to take care of your oral health. We look forward to serving you!
Here are just some of the dental services we offer:
Smile Makeovers
Laser Gum Treatment
Education & Prevention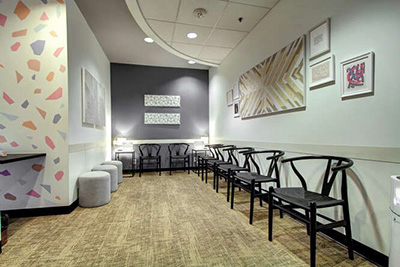 As a dental practice in Boulder, we believe that quality preventive care and education are the keys to optimal health. At Boulder Smile Design, we strive to provide "preventive dental health care" rather than "disease care". That's why we always perform thorough comprehensive exams that include oral cancer and TMJ screenings. We also know that routine cleanings, flossing, sealants, and fluoride are all helpful in preventing oral disease and other dental concerns.
We're here to care not just for your healthy smile, but your total-body health. Because current research definitively shows the connection between gum disease and heart disease, we regularly review your medical history to stay informed of diseases and medications that may impact your dental health and overall wellness.
Our Dental Training & Expertise
At Boulder Smile Design, we want you to be confident knowing that we are a team of highly trained and skilled clinicians. To provide the best possible services and results, our dental team is committed to continuing education and learning. We stay up-to-date on the latest products and research, and use new dental technology to improve treatment outcomes and enhance  your overall experience. We also use digital x-rays, electronic charts, and digital intraoral scanners to keep your care as comfortable and efficient as possible and eliminate any uncomfortable "goopy" impressions.
Dentistry Done Differently in Boulder, CO
Make an appointment today to see why we're the best dentist in Boulder. We'll give you a reason to smile!